Conference 16th and 17th April 2015

On the 16th and 17th April 2015 the Ministry of Agriculture of Hungary organised a two-day international conference titled "How to maintain GMO-free agriculture in Europe" focusing on two main questions.
The first day of the conference addressed the diverse aspects and characteristics of the different GMO-free labelling schemes based on the experience of all relevant stakeholders, promoting the development of GMO-free labelling legislations. In Hungary we would like to introduce a new legislation on GMO-free labelling for the meat, fish, eggs, honey and feed.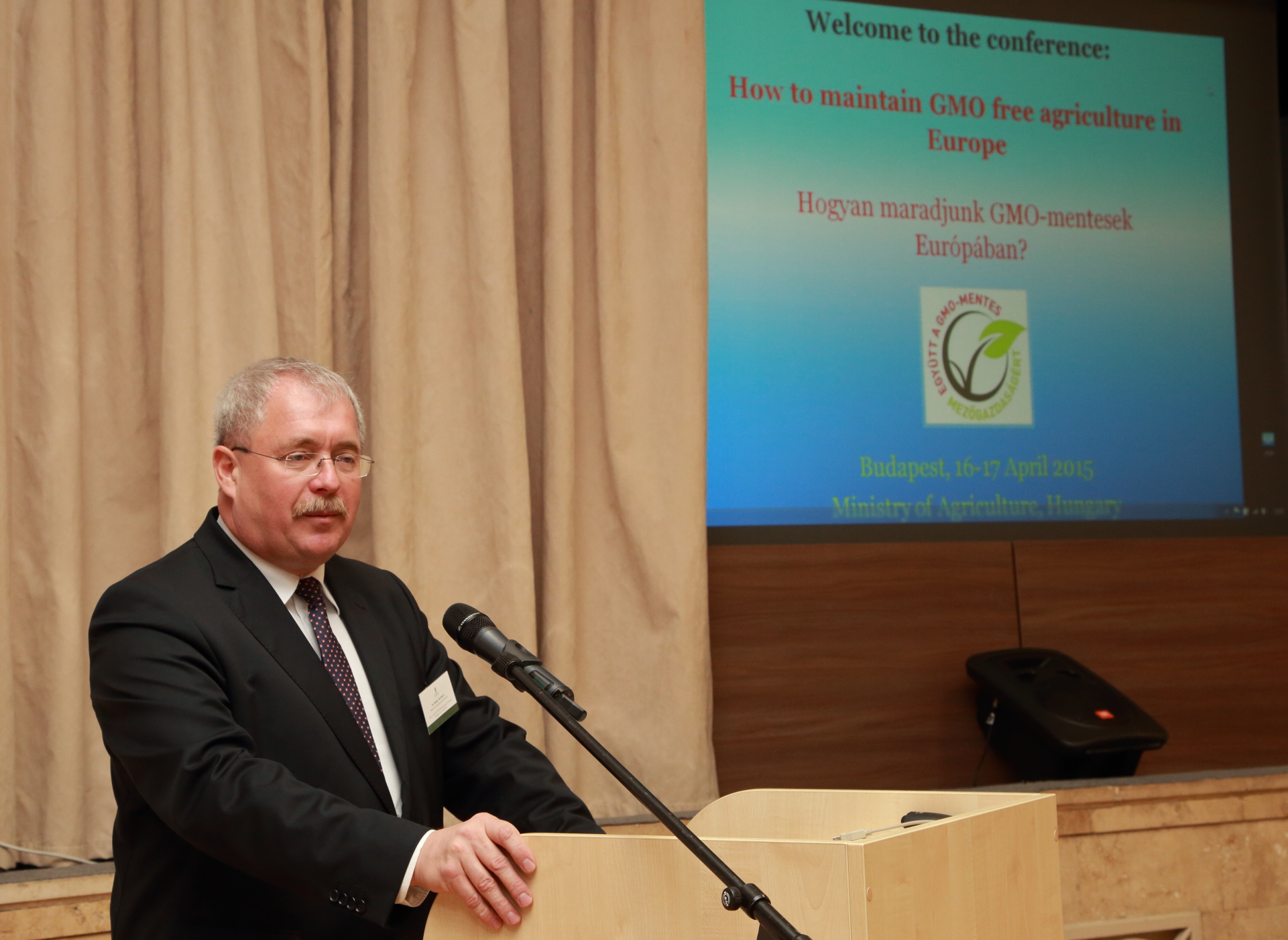 On the second day socio-economic considerations were discussed not only among the Member States of the European Union but among other countries in Europe as well who believe that socio-economic aspects should be taken into account when deciding on the authorisation of GMOs. After more than four years of thorough negotiations, including the period of the Hungarian Presidency of the Council, the compromise agreement was reached on the legislation on GMO cultivation, aiming at giving freedom (on the basis of subsidiarity) to Member States to restrict or prohibit the cultivation of GMOs on their territory based on social and economic grounds.
Nearly 180 people took part on the two-day conference, with 50 foreign participants who arrived not only from the European Union, but from Switzerland, Norway, Russia, Moldova, Serbia and Turkey as well. 21 speakers expressed their opinion on the GMO-free labelling, on social and economic impacts of GMOs, and also on the practical application of the new directive.